OTSI Center of Excellence Automation Anywhere
The global leader in RPA, Automation Anywhere, has recognized OTSI as a Center of Excellence. This remarkable accomplishment positions OTSI to serve its clients proficiently and achieve its strategic business goals across all industry verticals.
Being recognized as an Automation Anywhere Center of Excellence gives OTSI great pride and OTSI's depth and breadth of RPA expertise and our commitment to client success by building top-tier intelligent process automation solutions.
Utilizing our expertise gained over a decade  fusing cutting-edge technologies, experience design, and analytics into a variety of business models and technology areas, we have created a state-of-the-art center of excellence with proven benefits in: cost optimization, operational efficiency, risk reduction, and compliance.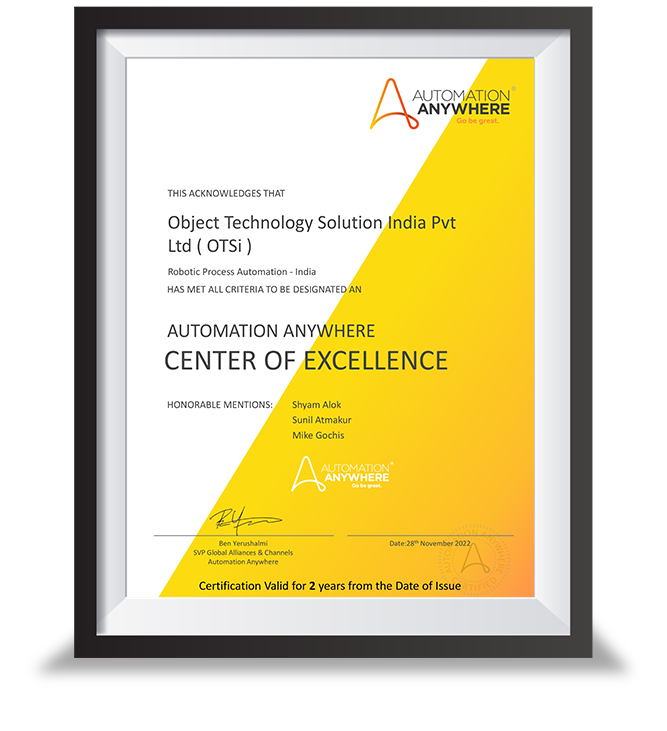 Join OTSI Center of Excellence