Banking,
Financial Services
& Insurance
The Banking, Financial Services, and Insurance industries share common business opportunities and challenges including regulatory, fraud management, and retail productivity challenges in consumer and B2B markets. These industries tend to be conservative in adopting new technologies, including cloud computing and storage, historically. Market growth and profitability pressures are driving these companies to embrace more progressive approaches and modernize their long-standing infrastructures.
The adoption of cloud technology, advanced analytics, decision models, adaptive credit models, and predictive marketing and customer care ecosystems has been significantly influenced by credit cards and sub-prime lending. These factors have acted as catalysts for transformation and innovation within the industry across traditional banking and insurance as well.
AT OTSI, we recognize the shared challenges and opportunities across these sectors, and we are committed to assisting our clients in addressing them through our cutting-edge solutions and expertise while maintaining the highest security standards to thwart cyber-threats.
Through our experience from partnering with some of the world's leading banks and financial institutions, we are able to deliver a comprehensive range of services and solutions.
Many commercial banks struggle with outdated and fragmented legacy IT systems that hinder operational efficiency, limit agility, and impede innovation. Modernizing legacy systems and infrastructure is crucial to support digital transformation initiatives, improve process efficiency, and enhance customer experience. With ever-increasing cyber challenges, banks need robust risk management frameworks, rigorous credit assessment processes, and effective monitoring mechanisms to mitigate credit risk.
Commercial banking customers expect seamless, personalized, and convenient banking experiences across various channels, including online and mobile platforms. Meeting these expectations requires investing in user-friendly digital interfaces, enhancing customer support, and providing tailored financial solutions.  These transformations are what OTSI does every day to help our clients integrate new technology into various aspects of their operations to enhance efficiency, reduce costs, and improve customer experience. This includes the adoption of cloud computing, mobile apps, big data analytics, robotic process automation (RPA), and artificial intelligence (AI) technologies.
Insurers increasing access to customer data, analytical tools and marketing technology is enabling outreach to customers and clear line of sight into what resonates with them driving increased written premiums. Carriers are increasingly able to quantify the pain points that cause a customer to leave and use this data to improve the customer experience improving retention.  
IT costs per policy for carriers with modernized IT can be 40+ percent lower than that of companies with legacy IT systems. To realize these potential savings, it is critical to build a plan that ensures decommissioning of old systems and simplify overly complex configurations.  OTSI helps our insurance clients with these challenges and ensures success with our best practices approach to agile project planning and execution.
Banks today are undergoing tremendous change with the advent and evolution of digital technology and ever-changing customer expectations. The traditional landscape is poised to change, redefining how banking is done. This industry has opportunities: from deploying robotics and artificial intelligence to streamlining work processes to meet evolving customer needs. Stiff competition is forcing banks to make quicker decisions on loan applications during the underwriting and due diligence stages.
Financial Institutions are increasingly getting comfortable acting, in many ways, like fintech. More and more banks are investing in digitizing processes, leveraging and making decisions based on customer data and analytics, extending beyond web into mobile devices. As banks strive to become fully digital – modernization, channel innovation, and process automation are taking central place. At the same time, institutions are extending their financial services by allowing third parties partners to banking behavioral use bank data to provide additional offerings.
From enabling P2P payments to digital loan origination, or simply modernizing apps and improving process quality, OTSI has the BFSI experience to ensure success.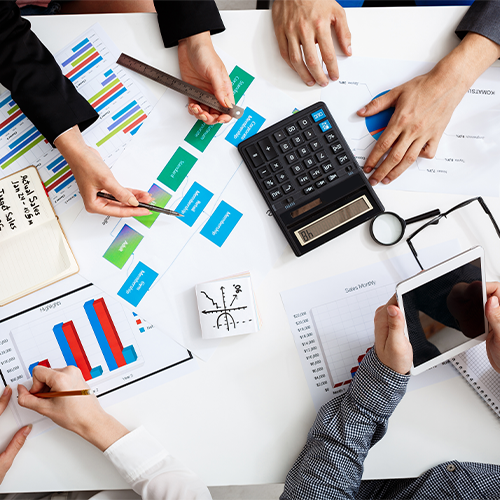 Transform Your Digital Banking
With OTSI