No-Code Test Automation Tool
AutoEazy uses a flexible, scalable, and maintainable architecture design that offers a 24/7 regression test running facility. It executes 5x faster than manual execution. A No-Code test automation tool comes with a fast and error-free testing process that ensures reduced costs and accelerates time-to-market.
With AutoEazy, you spend less time testing and more time developing and adding features to your applications. The AutoEazy test automation framework leverages industry best practices and makes this robust tool a reliable solution for your testing needs.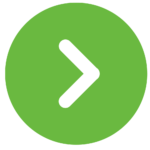 Headless Script Execution
Analytical Insights Through Our
Today, it is important for every organization to leverage its data assets to unlock key insights and devise actionable business strategies. These analytic insights can change the course of an organization by revealing new opportunities, unseen business threats, evolving customer expectations, and the best roadmap to navigate through future uncertainties. 
With our Data Management Tool, OTSI empowers you with complete end-to-end data and analytics. From data modernizing, to building intelligent systems using advanced analytics, we assist you at every step of your digital journey. We develop your data environment by improving its quality, accessibility, and usability.
Moreover, our innovation lab delivers advanced analytics accelerators that cover the entire spectrum of analytical capabilities of an enterprise. these accelerators are intelligent tools that reveal meaningful insights using enterprise data while offering a distinct competitive advantage to you.