MANUFACTURING,
ENGINEERING,
TRANSPORTATION & LOGISTICS
The Manufacturing, Engineering, Transport, and Logistics services we offer focus on harnessing digital technology to transform the industry. We assist clients in leveraging digital platforms to facilitate collaboration and offer insights throughout the entire lifecycle of the product as well as throughout the engineering to the manufacturing value chain.
We leverage our deep experience in technology, consulting, and engineering services, combined with our applied innovation and robust network of partners to provide the promised benefits of digital investments.
At OTSI, we facilitate the integration of the physical and digital landscapes. We create intelligent connections between products, machines, people, and suppliers. Our solutions produce rich value for customers through a shorter time-to-market, mass customization, innovative products, and end-to-end efficiency in the industrial sector.
Transport and Logistics companies are redesigning their current frameworks, processes, and systems for logistics and transportation management, resulting in a comprehensive overhaul of strategies and operations. The aim is to maximize the potential of digital technology to reduce costs, improve supply chain integration and boost market power by fulfilling customer needs. Digital solutions we offer to enhance the distribution network, last-mile services, customer experience, and supply chain execution.
Digital technology allows for standardization that ensures accuracy as being consistent in service. We combine digital platforms such as mobile applications, business processes, and enterprise services to provide cross-functional and cross-channel visibility. Additionally, we integrate Internet of Things (IoT) devices to build self-monitoring transport fleets. We also boost fleets with autonomous vehicles as well as adaptive cruise control and interactive navigation systems.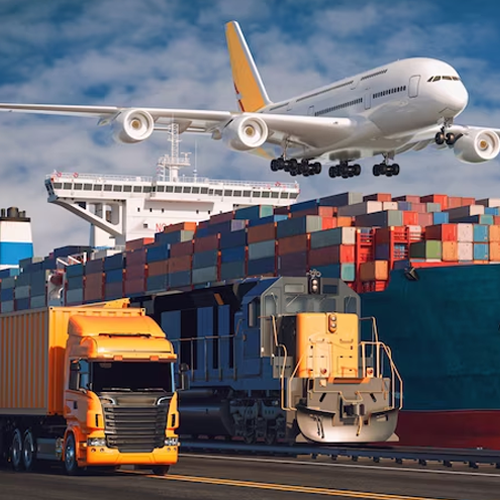 Increase Efficiency
With OTSI