Today, it's imperative for every organization to leverage its data so they can unlock key insights and devise actionable business strategies. These insights can change an organization's course by revealing new opportunities, unseen business threats, evolving customer expectations, and ways to minimize future uncertainties.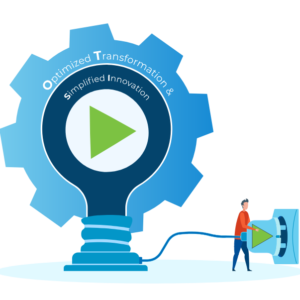 Accelerating Discovery at the Speed of Data
As companies worldwide stand on the brink of a technological revolution, they need the right transition partners to lead the digital revolution. Object Technology Solutions (OTSI) is a global technology company that offers IT solutions, consulting, and managed services for small, medium, and large companies. With a worldwide team of nearly 2,000 passionate technologists eager to simplify business complexities for clients, OTSI offers a complete solution and services portfolio that covers automation, IoT, cloud/DW, DevOps, big data and analytics, application development, and emerging technologies. 
The Altair/OTSI partnership addresses the entire customer analytics life cycle bringing in the data analytics and AI portfolio from Altair combined with OTSI's in-house data management accelerators and deep expertise as a systems integrator and service provider. Our combined efforts focus on turnkey projects, including accelerated implementation of data-lakes, enterprise data warehousing migrations to cloud, and enablement of enterprise analytical ecosystems. "Together, OTSI and Altair provide a plethora of solutions and services thanks to both organizations' analytics experience and expertise. This partnership bodes well for customers, who now have access to two top-notch bankable technology solutions providers who can bring their visions to life," said Navin Rao, SVP Global Client Partner (OTSI).
OTSI's data management tool (DMT) and Altair's data analytics and AI solutions provide an accelerated and rules-driven end-to-end data migration, quality assessment, data reconciliation, and advanced analytical solution to our client engagements. 
Accelerating Discovery at the Speed of Data
Ecosystem that works across datasets, domain boundaries with minimal complexity driving decisions at all levels; creating an empowered, informed workforce
Transitioning from old school to new data diligence practice, OTSI with Altair's enterprise-class cloud native next-generation data analytics and AI platform addresses the entire analytics journey
Linking IoT and AI through Altair's unified platform propels customers in the global evolution toward a smart, connected world
Ready-to-use OTSI Business Accelerators cut run times and enable data-readiness, making it easy to publish on-the-go
Systems and services follow best practices ensuring transparency and compliance across global standards
World-class technology and support keep you a step ahead of the competition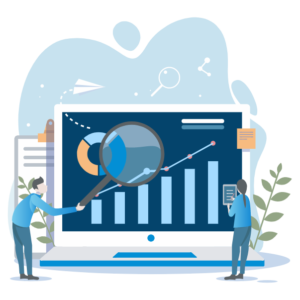 "As businesses embark on their digital transformation journeys, working with the right solution provider and data analytics platform is crucial to unlocking the value hidden within an organization's data. The partnership between Altair and OTSI gives customers a best-of-breed data analytics solution combined with unparalleled expertise," said Piush Patel, senior vice president, strategic relationships, Altair.
Join Our Newsletter & Learn
With OTSI