OTSI - Supplier Excellence Award from VMWare
We are pleased to announce that OTSI has been recognized with the Supplier Excellence Award from our prestigious client, VMWare (a leading provider of multi-cloud services for all apps, enabling digital innovation with enterprise control).
This award recognizes our outstanding contributions to VMWare and our commitment to delivering exceptional quality and service.
We are proud of the work we do, and this award reflects our commitment to delivering the highest standards of quality and service.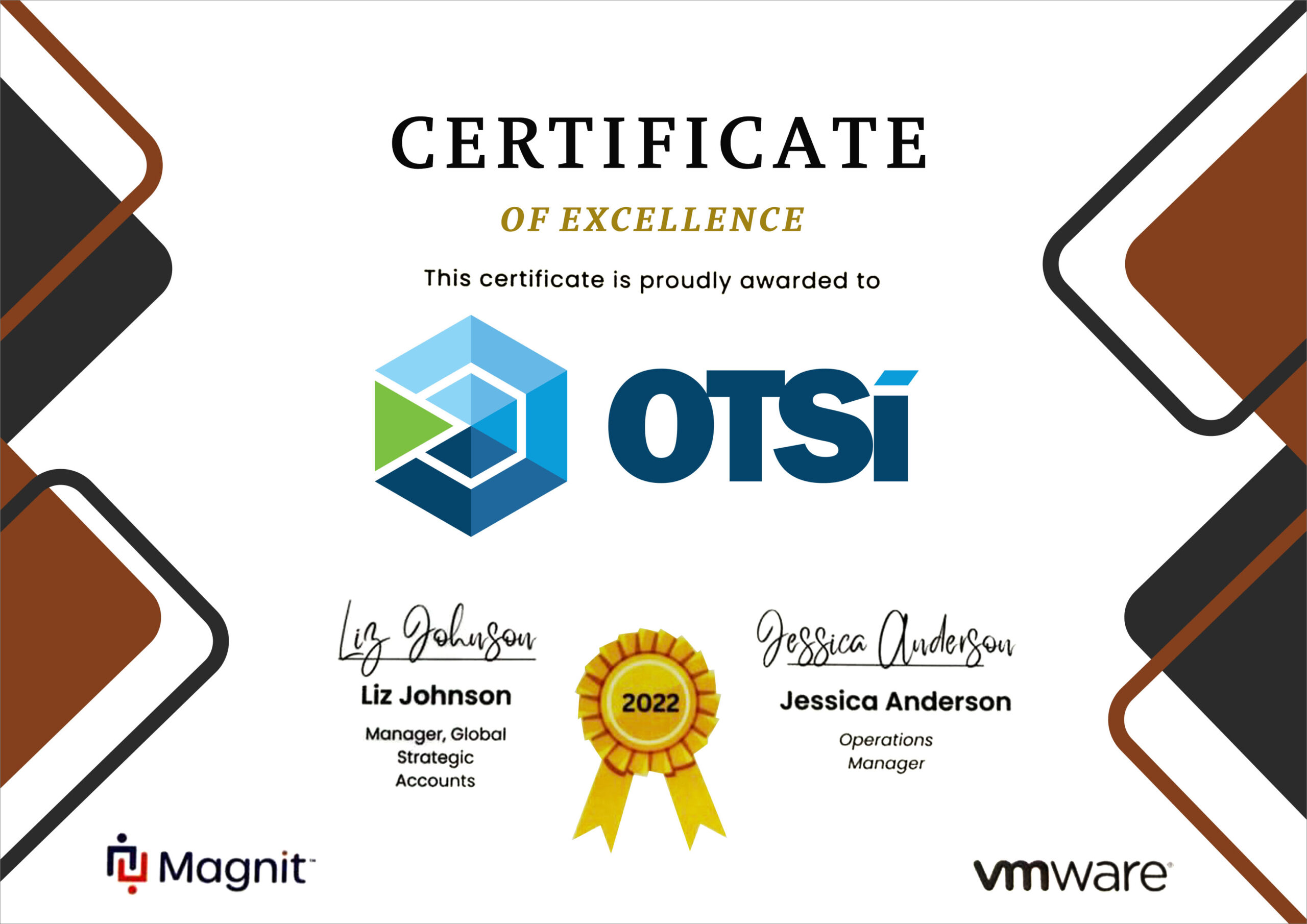 Join OTSI An Award Winning Company