The Core Four for Succeeding Industry 4.0
Let's look at the four essential pillars to succeed in the changing times brought by Industry 4.0.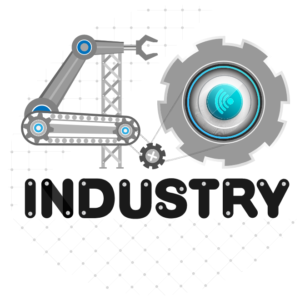 Earlier, understanding the technology that supports the business and possessing the skills to use it, were once necessary attributes for only a small group of managers in businesses.
However, in the digital era, technological know-how will have to be far more pervasive if the the organization is to understand the opportunities it offers and capture them.
In the age of Industry 4.0, digital fluency will define the success rate of organizations. Digital fluency means adopting the latest digital discoveries that simplify the entire business model for the end customers. Digital fluency also includes being familiar with all the different platforms that customers and other stakeholders use—social media, blogs, or popular website. Regular engagement with customers and stakeholders through these platforms becomes an essential tool to survive in the new era of business. A two-way conversation to engage with all stakeholders and strengthen bonds becomes the need for the hour.
Harnessing the data through analytics is mandatory to stay competitive, and relevant. Enterprises who turn data into insight through analytics will create new products.
New services and improved customer experiences. Successful BI can yield significant benefits including increased revenue and market share and decreased operating costs. However, BI projects also have significant costs and risks and rarely deliver the expected benefits.
For success, there must first exist an understanding of the business processes that a BI the environment will support and acceptance of this process by the business.
A business must also define the role IT staff will play in introducing data into the BI environment and the extent to which that data will be pre-defined, cleansed, transformed and managed. Used effectively, this business intelligence can emerge as a key differentiator for thriving in the new age of commerce led by Industry 4.0.
Caring about customers in the digital era takes on a whole new meaning. In the digital era of Industry 4.0, customer-centricity puts customers at the center of all operations. The aim of a customer-centric strategy is to deliver the optimal service to each customer on a personalized level. Customer-centricity is essential if businesses are to remain competitive.
A customer-centric approach helps to increase corporate and customer values. Many companies seek opportunities for upselling and cross-selling additional products or services to its customers. This is beneficial to both companies through the generation of increased revenue at a presumably lowered cost, and the customer who can be provided with bundled complementary items also at a presumably lowered cost.
In the era of Industry 4.0, being agile is the key mantra for success. Not only will companies have to gather and analyze large amounts of data: they will have to do so at speed and then hard-wire the business insights into core processes faster than most will be accustomed to working. They will need to keep abreast of new technological developments. This is where agile fits the bill. Agile is agile in its own right and is evolving, and flexing continually to meet changing needs and improve its own performance as a management tool.
To succeed in the next industrial revolution, Agile is indispensable. There are many companies like Amazon, Uber, whose success has shown the extraordinary power of agility as a strategic weapon in a technological environment.
Embarking On A New Journey
The changes with Industry 4.0 are profound and are no less than the Industrial Revolution at the turn of the 21st century, which ushered in mass production and consumer society. As companies now find themselves in the grips of a new digital revolution. There is little doubt, that, as with any revolution, not all will survive. Those that do need a crystal-clear understanding of the challenges they face. They need to change the way they think about their businesses to accommodate the fact that technology is driving this revolution and that technology will touch almost every aspect of the old business model. Once companies have accepted this new reality, they will need to set an entirely new aspiration for their companies, then muster all their resources and embark upon a corporate transformation that will make that aspiration a reality.
Join Our Newsletter & Learn
With OTSI